Good morning. One of our early readers, Kevin, runs Midway Minute. It's kinda like the Sprint, but with deeper dives into all things Chicago sports.
I read it daily. It's great. You can check it out here.
- Nathan
Trivia: Which NFL player ran the fastest 40-yard dash in NFL combine history?
Chris Johnson

Deion Sanders

John Ross

Jamaal Charles
🏈 DK Metcalf posted a blazing 10.37-second 100m dash at the Golden Games. Not quite fast enough for the Olympics but, considering he's twice the size as every other guy in the race, extremely impressive.
🏈 Tennessee's best player, linebacker Henry To'o To'o, shocked the transfer portal by transferring to Alabama instead of favorite Ohio State.
⛳ Rory McIlroy ended an 18-month winless streak, becoming the 2021 Wells Fargo Champion thanks to two incredible bunker shots on holes 15 and 16.
🏇 Churchill Downs suspended 2021 Kentucky Derby winner Medina Spirit's trainer Bob Buffett after the horse failed a post-race drug test. The win may be vacated.
🏎 Lewis Hamlin won his fifth straight Spanish Grand Prix after passing Red Bulls' Max Verstappen with six laps to go thanks to Mercedes' superior strategy and lack of trust in computer models.
The Time Has (Almost) Come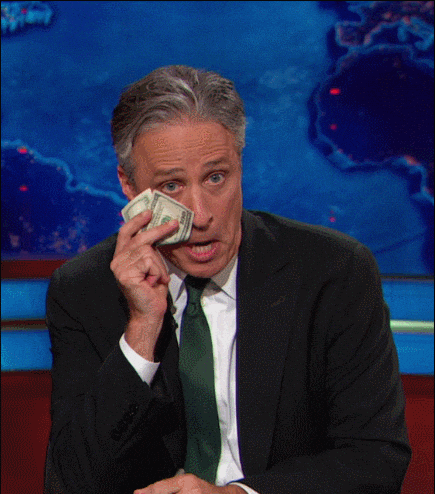 NCAA president Mark Emmert said he recommends the association's board members approve new rules allowing athletes to make money from their name, image, and likeness "before, or close to, July 1st."
As we know, the NCAA is about as altruistic as Lord Voldemort, so let's dig into why Emmert made this move now.
The pressure is mounting. March's Supreme Court hearing foreshadowed a bipartisan push for student-athlete compensation. Also, for the first time since high school basketball players went straight to the NBA, the NCAA is fighting off serious competition for talent:
NBA G-League

Overtime Elite
While both options target basketball players, the NCAA knows more will crop up for other sports unless it addresses the issue.
Schools have been preparing
Athletic departments that help student-athletes grow their brands and benefit from their platforms will have a huge recruiting advantage once legislation is passed. Some examples:
Clemson, Florida, and other big-name universities are part of Opendorse's Ready program, which goes live right when NIL legislation does.
UCF featured players' social media handles on the back of jerseys for its football spring game.
Who benefits the most? Girls, girls, girls.
This March Madness, eight of the 10 most followed players in the Elite Eight were women (per Axios).

In 2020, data & analytics firm Navigate estimated five of the top 10 most valuable student-athletes were women.
For years, the NCAA claimed NIL laws wouldn't benefit female athletes. The data shows that's simply not true.
Zoom out: Over one-quarter of states have a law on the books protecting the rights of student-athletes to benefit from their name, image, and likeness. However, from start date to the actual terms, the laws differ drastically. For there to be any kind of consistency, either the NCAA or Congress has to step in.
(38-29) Portland Trail Blazers 106 vs. (37-30) LA Lakers 101
Despite Anthony Davis' best effort (36 pts, 12 reb, 5 ast), the Lakers can't get it done without LeBron. They're now the West's 7th seed.
(35-33) Golden State Warriors 136 vs. (21-47) OKC Thunder 97
Steph Curry needed just 29 minutes to score 49 points. The Warriors are 8th in the West and right on the Lakers' heels.
(56-1-2) Canelo Alvarez vs. (30-1) Billy Joe Saunders
With the 8th round TKO, Alvarez unified the WBO, WBA, and WBC middleweight belts.

73,126 fans watched live, making it the highest-attended boxing match in the U.S. ever.
(17-17) Atlanta Braves 8 vs. (18-17) Philadelphia Phillies 7 - 12 innings
The Braves tied the game in the bottom of the 9th and 11th innings before overcoming a 3-run 12th inning deficit for the win.
(18-17) LA Dodgers 14 vs. (15-18) LA Angels 11
After jumping to an early 13 run lead, the Dodgers gave up 10 quick runs to make this closer than it needed to be.
(70 pts) Manchester United 3 vs. (48 pts) Aston Villa 1
Second-place United prevented rival Manchester City, who has a 10-point lead, from clinching the Premier League title with their win over Aston Villa.
(36-14-5) Florida Panthers 5 vs. (36-16-3) Tampa Bay Lightning 1
Things got a bit chippy as they battled for home-ice advantage ahead of their upcoming playoff matchup.
If you enjoy the Sprint, consider sharing it with a friend. Copy and paste this link to them: https://www.sidelinesprint.com
Or, you can share by clicking the button below.
Utah Jazz (50-18) vs. Golden State Warriors (35-33) - 10:00 ET on NBATV
LA Angeles (14-18) vs. Houston Astros (18-16) - 8:10 ET on ESPN
Dallas Stars (22-18-14) vs. Chicago Blackhawks (23-25-6) - 8:00 ET on NBCSN
A. Before being drafted 9th by the Bengals, John Ross ran an absurd 4.22 40-yard dash at the 2017 NFL Combine.
Written by Nathan and Blake.
Was this email forwarded to you? Sign up here.
Shoot us a note. We reply to every email received.
© Sideline Sprint 2021. All Rights Reserved.
145 New Bern St. Charlotte, NC 28209