Good morning. Appreciate you spending a few minutes with us. Let's get to it.
- Nathan
Trivia: The 2021 NFL regular season will be expanded to 17 games compared to the usual 16. When was it expanded to 16?
1966

1978

1989

2001
🏈 The Green Bay Packers now have three first-round quarterbacks on the roster. The highest pick? Newly signed Blake Bortles who went #3 overall in 2014.
⚽ Ajax, the best soccer team in the Netherlands, melted down its trophy to make silver stars. It sent one to each of its 42,000 season-ticket holders.
🏀 The #4 rated basketball recruit spurned Duke to play at the University of Wisconsin… Milwaukee. His dad's the head coach.
⚾ Nevada's Tyler Bosetti broke the NCAA Division I record for consecutive games with a home run, going yard in nine straight games.
🥊 Conor McGregor topped Forbes' highest-earning athletes list. Rounding out the top-10? Three soccer players, two basketball players, two football players, one tennis player, and one F1 driver.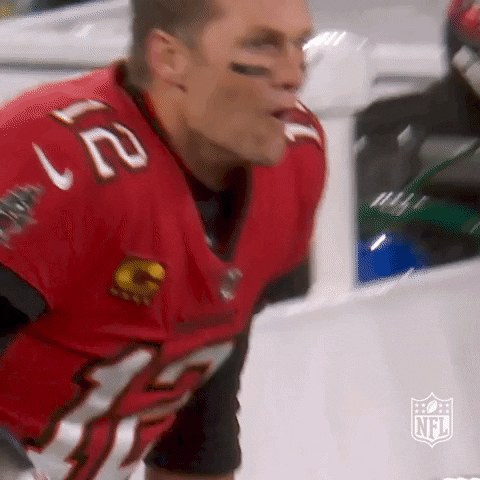 The NFL released its full 2021-2022 schedule. Suddenly, we've got 118 days until the Buccaneers and Cowboys kick off the season on Thursday Night Football.
These games might get us to leave our tailgates and venture into the stadium.
Old flames:
Week 4: Tampa Bay Buccaneers vs. New England Patriots - Tom Brady's first trip back to Foxboro.

Week 7: LA Rams vs. Detroit Lions - no matter what he says, Jared Goff will want a little redemption after LA ditched him.

Week 7: Arizona Cardinals vs. Houston Texans - incoming DeAndre Hopkins 200 yards and JJ Watt 4 sacks.
New faces:
Week 1: Chicago Bears vs. Detroit Lions - it may be early for Justin Fields, but expect Chicago fans to call for him quickly if the Red Rifle (Andy Dalton) struggles.

Week 16: Jacksonville Jaguars vs. NY Jets - the top two draft picks going at it? Yes, please.
The AFC and NFC North make up eight of the top nine toughest schedules based on last year's records. Coincidence the two divisions play each other? Probably not.
Pittsburgh Steelers

Baltimore Ravens

Chicago Bears
The Eagles and Cowboys received the two easiest schedules.
Zoom out: No league does a better job of capturing media attention in its offseason. During the same week the NBA and NHL playoffs are set, it's the NFL everyone's talking about.
You can see the full schedule here.
(39-31) Atlanta Hawks 120 vs. (32-38) Washington Wizards 116
After firing their coach mid-season following a 14-20 start, the Hawks have climbed up the Eastern rankings to clinch their first playoff berth since 2017.
(46-24) Brooklyn Nets 128 vs. (33-36) San Antonio Spurs 116
In James Harden's (18 pts, 11 ast) return from injury, eight Nets scored in double-digits.
(20-14) Cleveland Indians 2 vs. (17-19) Chicago Cubs 1 - 10 innings
With two outs in the bottom of the tenth, Ahmed Rosario's single lifted Cleveland to its eighth win in nine games.
(20-16) New York Yankees 1 vs. (19-19) Tampa Bay Rays 0
In just eight starts, Gerrit Cole broke the Yankee record for most games with 10+ strikeouts and 0 walks in a single season.
(36-18-2) Edmonton Oilers 4 vs. (24-21-11) Montreal Canadiens 3 - OT
Tied at the end of the third period, it only took 27 seconds for Oilers forward Dominik Kahn to find the back of the net in OT.
(55 pts) Arsenal 1 vs. (64 pts) Chelsea 0
Despite owning 67% of the possession and having nearly four times as many shots on goal, Chelsea's miscommunication ultimately sank its chances.
We grow when you share the Sprint with friends, family, and colleagues. Send this link to them: https://www.sidelinesprint.com
Thank you!
Philadelphia 76ers (47-22) vs. Miami Heat (38-31) - 7:30 ET on TNT
Portland Trail Blazers (40-29) vs. Phoenix Suns (48-21) - 10:00 ET on TNT
Cincinnati Reds (16-17) vs. Colorado Rockies (13-24) - 8:40 ET on ESPN+
Vancouver Canucks (21-27-3) vs. Calgary Flames (23-26-3) - 9:00 ET on ESPN+
LA Kings (21-26-7) vs. Colorado Avalanche (37-13-4) - 9:00 ET on ESPN+
(48 pts) Aston Villa vs. (55 pts) Everton - 1:00 ET on NBCSN
(70 pts) Manchester United vs. (57 pts) Liverpool - 3:15 ET on NBCSN
B. In 1978, the NFL moved from a 14 game to a 16 game slate.
Written by Nathan, Blake, and Matt.
Was this email forwarded to you? Sign up here.
Shoot us a note. We reply to every email received.
© Sideline Sprint 2021.
145 New Bern St. Charlotte, NC 28209