Good morning!
Yesterday, Aaron Rodgers shredded the Packers at his first presser:
"Green Bay isn't a huge vacation destination… people are coming here to play with me."

On retirement - "It's definitely something I thought about."

Said the Packers should've given him "a little more input" and mentioned the team cutting Jake Kumerow last year. "Maybe give me a heads up before you cut the second-best receiver in camp."
Rodgers also brought up the Packers' poor treatment of former stars Jordy Nelson and Charles Woodson.
If you're interested, here's the
full press conference
.
🏈
#1 recruit looks to skip his senior year.
🤸🏽‍♀️ What Simone withdrawing means for the US.
🎾 It's too hot in Tokyo.
Trivia:
Other
than the US and Mexico, which country is the only one to win the CONCACAF Gold Cup since 1991?
Canada

Jamaica

Costa Rica

Panama
🏈 2022 No. 1 recruit Quinn Ewers is considering
skipping his senior year
of high school to enroll early at Ohio State. Why? Because, with the new NIL deals, Ewers is projected to make almost $1 million his freshman year.
🏈 A Patrick Mahomes' rookie card sold for a
record-shattering $4.3 million
, breaking the current highest price for a football card by more than $1 million.
🎓 The Big 12 sent a
cease and desist letter
to ESPN. The conference accused the sports network of contacting its remaining schools and trying to convince them to join the American Athletic Conference. Shockingly, ESPN owns the media rights for the AAC.
OLYMPICS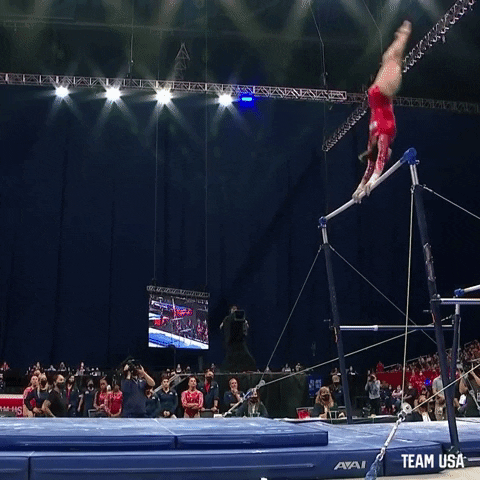 | Country* | 🥇 | 🥈 | 🥉 | Total |
| --- | --- | --- | --- | --- |
| 🇺🇸 USA | 13 | 13 | 10 | 33 |
| 🇨🇳 China | 14 | 6 | 9 | 29 |
| 🇷🇺 ROC | 7 | 11 | 7 | 25 |
| 🇯🇵 Japan | 13 | 4 | 5 | 22 |
Simone Biles
withdrew
from the gymnastics individual all-around. In her place, Jade Carey will be the second American competing alongside Suni Lee. Both Americans have legit Gold medal hopes.
Suni qualified third, just 0.233 points behind second (Biles was first).

Though Jade was a full point behind, she scored a low 12 on the balance beam and is capable of raising that score significantly.
USA highlights:
🏊‍♂️ Bobby Finke stormed back after being in 5th at the last turn to win Gold in the men's 800m freestyle. Meanwhile, Caeleb Dressel won Gold in the 100m freestyle by a mere 0.06 seconds
🏊‍♀️ Katie Ledecky swam an incredible last leg to lead the US women to a surprise silver in the 4x200m relay. China (Gold), the US, and Australia all beat the previous World Record time.
🏀 The USA men's basketball team covered a ridiculous 40.5 point spread, beating Iran 120-66. They play the Czech Republic on Saturday. If they win that game, they'll advance to the knockout round.
International highlights:
🤸‍♂️ Just three
months removed from tearing his Achilles,
Russia's Artur Dalaloyan continues to dominate the Games. His incredible vault led the ROC to the men's team gymnastics Gold.
🤸‍♂️
Japan's Daiki Hashimoto won the Men's gymnastics all-around, giving Japan its third straight Olympic Gold in the event.
🎾 Novak Djokovic cruised into the men's quarterfinals. He'll play Tokyo favorite Kai Nishikori. Djokovic needs to win the Games for a shot at the Golden Grand Slam.
Also in tennis, Daniil Medvedev struggled with the intense Tokyo heat during a 3-set win saying, "I can finish the match, but I can die."

Temperatures in Tokyo are well in the 90s and, on the hard courts, can reach 110 degrees.

Tennis matches will be delayed until later in the day to avoid the worst of the heat.
NBA Draft - 8:00 ET on ESPN and ABC
Cade Cunningham from Oklahoma State is expected to go #1 to the Detroit Pistons.

The Golden State Warriors, with both the #7 and #14 picks, trying to trade to add another star with the Splash Brothers.
Women's Gymnastics Individual All-Around Final - 6:40 AM ET on Peacock
Women's Swimming Finals: (200m breast, 100m free) - 9:30 ET on NBC
Men's Swimming Finals: (200m back, 200m individual medley) - 9:30 ET on NBC
USA vs Qatar - 7:30 ET on FS1
Mexico vs. Canada - 10:00 ET on FS1
Quote:
"What other profession do you take less than what you have earned?"
- Packers'

Davante Adams on wanting to be the NFL's highest-paid receiver.
Highlight:
Julio Jones repped
Waffle House cleats
during training camp to let his new quarterback know he'll be open 24/7.
Highlight 2:

C
learly excited by his franchise's name change, Cleveland Indians' Franmil Reyes hit a home run went so far out of the park he
nearly hit a bicyclist
.
If you enjoy the Sprint, consider sharing it with a friend. Copy and paste this link to them: https://www.sidelinesprint.com
Or, you can share by clicking the button below.
A.
Canada beat Colombia 2-0 to take home the 2000 Gold Cup Final.
Written by Blake and Nathan.
Shoot us a note. We reply to every email received.
© Sideline Sprint 2021.
2720 South Blvd #244, Charlotte, NC 28209