Good morning.
Jin Young Ko, an LPGA golfer, played 32 straight holes without recording a bogey at an event in Texas.
Meanwhile, I'm bringing 20 balls to the course today in case I play like I did last time.
🥇 Olympic plans in jeopardy.
⛳️ Brady's stalled comeback.
Trivia:
Which of the following NFL Wide Receivers never won a super bowl?
Wes Welker

Demaryius Thomas

Percy Harvin

Anquan Boldin
Answer at the bottom
🥇 After testing positive for marijuana last week, world champion sprinter Sha'Carri Richardson will
officially miss the Olympics
. She was not selected for the women's 100 meter or 4x100 races.
🥇 Just 16 days away from the games, the Tokyo Olympics will likely limit fan access after recent Covid-19 spikes in the city. The news comes just two weeks after the committee announced stands could be at 50% capacity.
🎾 The Wimbledon women's semifinals are
set
. #1 Ash Barty plays #28 Angelique Kerber and #4 Aryna Sabalenka faces #13 Karolina Pliskova.
🏈 The Dallas Cowboys will make their third
appearance on Hard Knocks
this fall. With Dak, Amari Cooper, Zeke, and Jerry Jones, entertainment is guaranteed.
⛳️ Aaron Rodgers and Bryson DeChambeau
downed
Tom Brady and Phil Mickelson to win "The Match" while raising money for My Brother's Keeper. Unsurprisingly, Bryson
rolled up in a chopper
and Rodgers sidestepped questions about his future in Green Bay.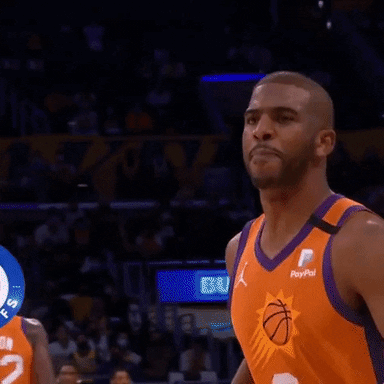 #2
Phoenix Suns
118
vs. #3 Milwaukee Bucks 105
Giannis (20 pts, 17 reb) was impressive in his return from injury, but the Bucks were no match for Chris Paul (32 pts, 9 ast) in his NBA Finals debut.

ICYMI: Suns fans counted every time Giannis went to the line for free throws.

Phoenix leads the series 1-0.
Euro Semifinal:
Italy
1
vs. Spain 1 (PKs 4-2)
Spain dominated possession (65%), but failed to convert multiple chances to put the game away.

In penalties, the Spaniards looked nervous while the Italians confidently knocked them home.

Italy is now on a 33 match unbeaten streak.
Copa America Semifinal:
Argentina
1
vs. Columbia 1 (PKs 3-2)
Finding themselves up 1-0 just seven minutes into the match, Argentina wasn't able to find the net again until PKs.

Lionel Messi and Co. punched their ticket to the finals where Brazil and Neymar await.
(41-42)
Philadelphia Phillies
15
vs. (42-44) Chicago Cubs 10
The teams combined for 6 home runs, but the Cubs fell short for the 11th straight game.
Stat:
Bryce Harper hit 14 solo home runs before finally knocking one out of the park with runners on base.
Quote:
"It's time for a fresh start."
-
New England Patriots 2019 first-round pick N'Keal Harry requested a trade. None of the Patriots' 5 first-round picks from 2013 - 2020 are active contributors to the Patriots roster.
Highlight:
Fernando Tatis Jr. defied the law of gravity with this
leaping catch.
If you enjoy the Sprint, consider sharing it with a friend. Copy and paste this link to them: https://www.sidelinesprint.com
Or, you can share by clicking the button below.
NHL Stanley Cup Finals
#4 Montreal Canadiens vs. #3 Tampa Bay Lightning - 8:00 ET on NBC
Soccer - Euro Semifinal
England vs. Denmark - 3:00 ET on ESPN
Tennis - Wimbledon Quarterfinals
#6 Roger Federer vs. #14 Hubert Hurkacz - 9:00 AM ET on ESPN
LA Dodgers (53-33) vs. Miami Marlins (37-47) - 7:00 ET on ESPN
A.
Although Wes Welker played eight straight seasons with either Tom Brady or Payton Manning, he just missed out on a ring. His teams lost three Super Bowls.
Written by Nathan and Blake.
Shoot us a note. We reply to every email received.
© Sideline Sprint 2021.
2720 South Blvd #244, Charlotte, NC 28209